Intelligent Solution for Manufacturing Challenges

Better Control on Manufacturing Process
Get real time manufacturing parameters and connect to systems like production planning, execution, quality, maintenance, inventory. Ensure compliance of processes and smooth audits

Achieving Higher Machine Utilization
Get higher machine utilization using AI enabled Intelligent monitoring system. Trace and Manage on real-time basis the inefficiencies and deviations

Data Based Analysis & Decision Making
Take decisions based on data that can be easily analyzed. Set key red flags and get alerts that need intervention. Ensure better time management of your operations team


A Computer Vision aided system that runs on AI and ML algorithms to track machine utilization, cycle time, shift productivity and brings it on an APP in real time without any additional efforts at workplace

MES system lets you to make data driven decisions to make manufacturing smart and intelligent to enable you to control entire operations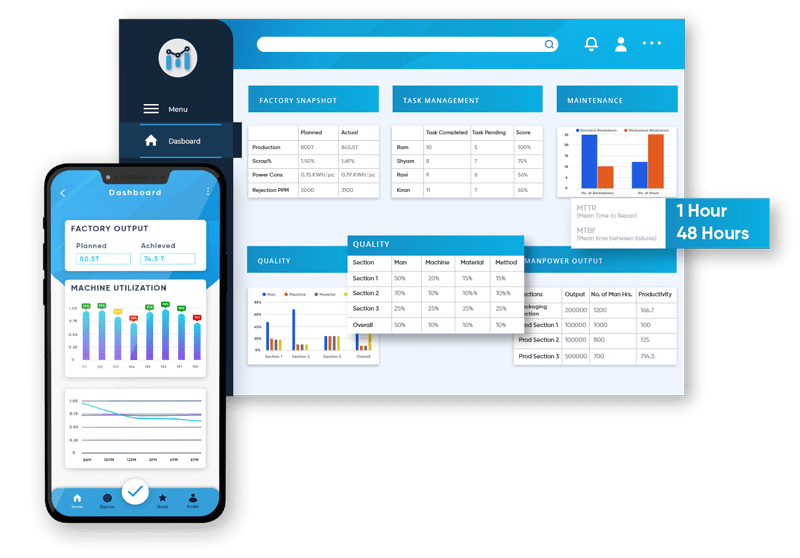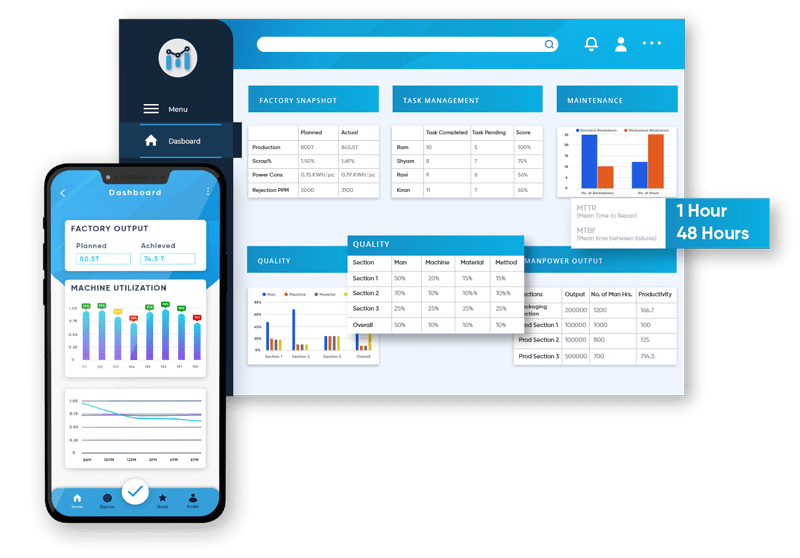 Intelligent Monitoring System
Track machine utilization, cycle time, shift productivity in an app, real time without additional effort of your workforce

Control your entire operations like production planning & execution, quality, maintenance. Take decisions based on data. Make your manufacturing smart

Traceability & Inventory Control
Get in-depth traceability of Man, Machine, Material
& Method for your customers. Clear audits without trouble
At Manufapp, our mission is to transform factories to make them efficient, profitable and an exciting place to work through digital transformation

No Upfront Cost
Suitable for every manufacturer with no upfront cost and a pay-as-you-use model, Manufapp ensures Manufacturers get ROI early in the engagement
Easy to Use
Get user defined dashboards that have intuitive interfaces on mobile as well desktop. With the ease with which one gets right information, teams love using Manufapp

Lean Dashboard
Manufapp provides Integrated dashboards for all your locations with the KPIs that Manufacturer wants. Our system is a built on cutting technology and lean management principles

Production Visualization
Manufapp has built AI/ML based Virtual Supervisor for your factory that enables you to monitor and control remotely. Our customers see greater than 10% productivity improvements

Built by Manufacturers
Built by IIT, IIM, XLRI, NIT graduates with vast Manufacturing & Technology experience, Manufapp understands manufacturing pain points. Manufapp has been designed and developed in a Factory

Integration with ERP, IoT
Integrate various IoT devices and ERP systems to get one truth across the board. Manufapp unleashes the power of Industry 4.0 to make manufacturing more intelligent
Industries that we work with
Manufapp is ideal for all kinds of manufacturing industries, whether they are assembly line or process driven or even hybrid. Our AI & ML technology is easy to implement and works across all kinds of machines and equipment.

Engineering

Consumer Goods

Appliances

Auto Components

Chemicals

Apparel & Footwear

Hardware

Packaged Goods
Make Your Manufacturing Intelligent
Contact us for a Free Demo Today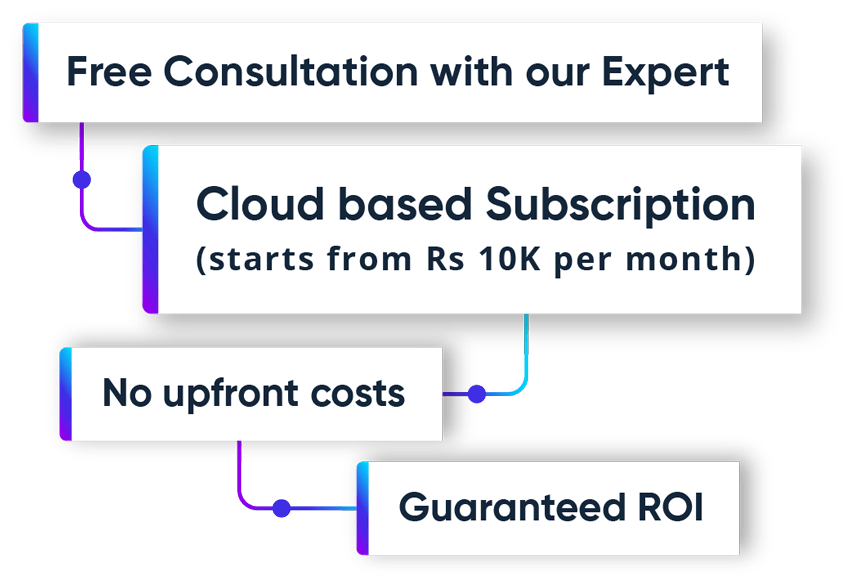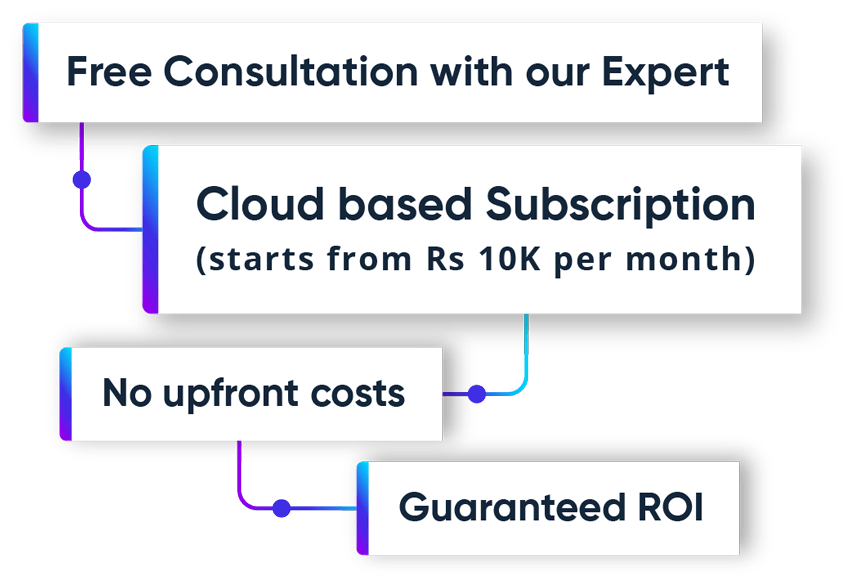 Manufacturing Intelligence
manufappadmin
October 13, 2023
The global manufacturing landscape is undergoing significant shifts, driven by trade disru...